Pilsworth Grid Scale Demonstrator Plant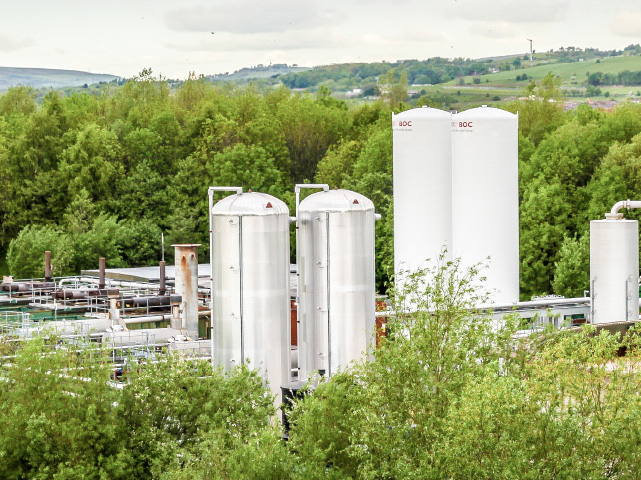 In addition to providing energy storage, the cryogenic energy storage plant converts low-grade waste heat from the GE Jenbacher landfill gas engines to power.
Operation started in April 2018 at Pilsworth Landfill facility in Bury, Greater Manchester. The plant demonstrates how cryogenic energy storage can provide a number of balancing services, including Short Term Operating Reserve (STOR) and supporting the grid during winter peaks.
Developed in partnership with recycling and renewable energy company, Viridor, the project is backed by UK government funding of £8 million.
Find out more about the Pilsworth plant by watching the video here.
Pilot Plant
This cryogenic energy storage Pilot Plant (350kW/2.5MWh) was developed to prove our technology and used heat from a biomass plant to improve the efficiency of the system.
Between 2011 and 2014, it successfully underwent a full testing regime at SSE's biomass plant at Slough Heat and Power in Greater London, and has operated for the hours equivalent to three years of UK Short Term Operating Reserve service and seasonal TRIAD management in the winter months.
The pilot has now been relocated to the University of Birmingham Centre for Cryogenic Energy Storage, to support further testing and academic research.