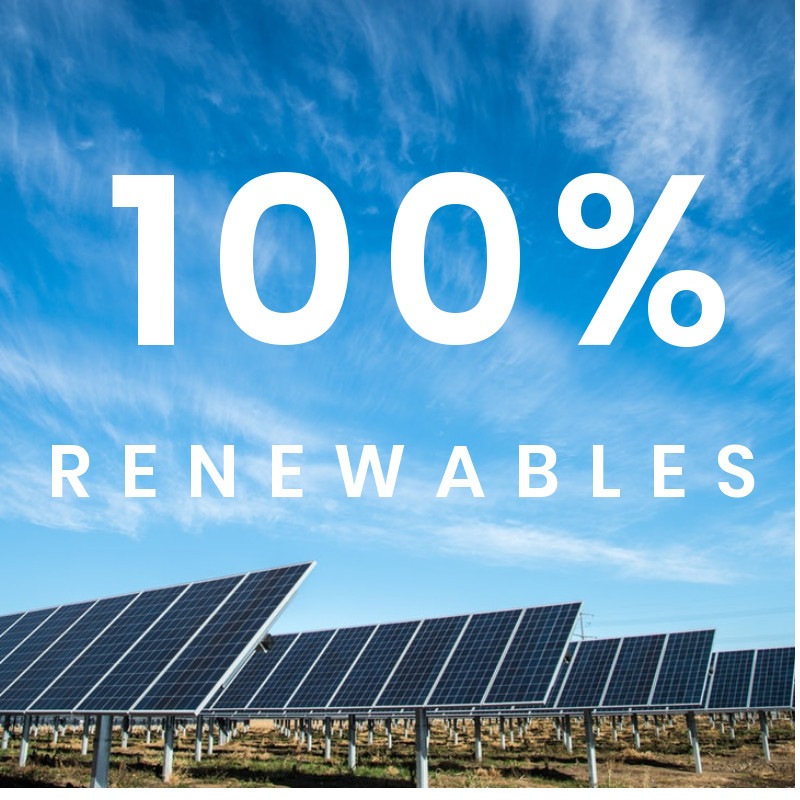 The world is at a major inflection point when it comes to energy storage and renewable energy. Numerous factors are clearly converging to point toward a grid that is 100 percent powered by clean energy. Renewables targets at every level of government, new capacity market rules being implemented by grid operators, and the availability and cost-effectiveness of long-duration energy storage resources are all helping create a major paradigm shift in the energy industry. It is clearly saying that now – not someday decades down the road – is the time for 100 percent renewables. Highview Power's cryogenic long-duration energy storage technology is the key to making this happen.
Across the U.S., almost 100 cities and more than ten counties have already adopted ambitious 100 percent clean energy goals. Washington, D.C. just voted in favor of one of the nation's most aggressive 100 percent renewable energy targets as they pledged to achieve it by 2032. Hawaii and California have each reach committed to 100% renewable electricity statewide by 2045 and more states are expected to follow soon. For example, in Colorado newly-elected Governor Jared Polis made a campaign promise to get his state to 100 percent renewable energy by 2040. New York Gov. Andrew Cuomo beat Polis to the punch by officially pledging to bring New York to 100% carbon-free electricity by 2040 during his December 17, 2018, speech laying out his agenda for the first 100 days of 2019.
Xcel Energy made a landmark announcement in late 2018 as the first U.S. utility to commit to fully providing clean energy with its 100% carbon-free electricity by 2050 target for its service area including Colorado, Michigan, Minnesota, New Mexico, North Dakota, South Dakota, Texas, and Wisconsin. This clearly shows that the march toward 100% clean energy is not just a political movement. In response, grid operators are preparing for major changes by revamping what will be a key component of a grid that is based on intermittent renewables – long-duration energy storage.
The quantum leaps we're seeing in the market are also possible because the cost of wind and solar is on par with fossil-fuel generation. Highview Power's cryogenic energy storage system, which delivers cost-effective and easily scalable long-duration energy storage, is the perfect complement to increased deployments of affordable renewables. Only with giga-scale energy storage will renewables become reliable enough to become the baseload source of power.
All of these factors together make the case that 100 percent renewable energy should not be part of a visionary future…it can and should be actively happening today.