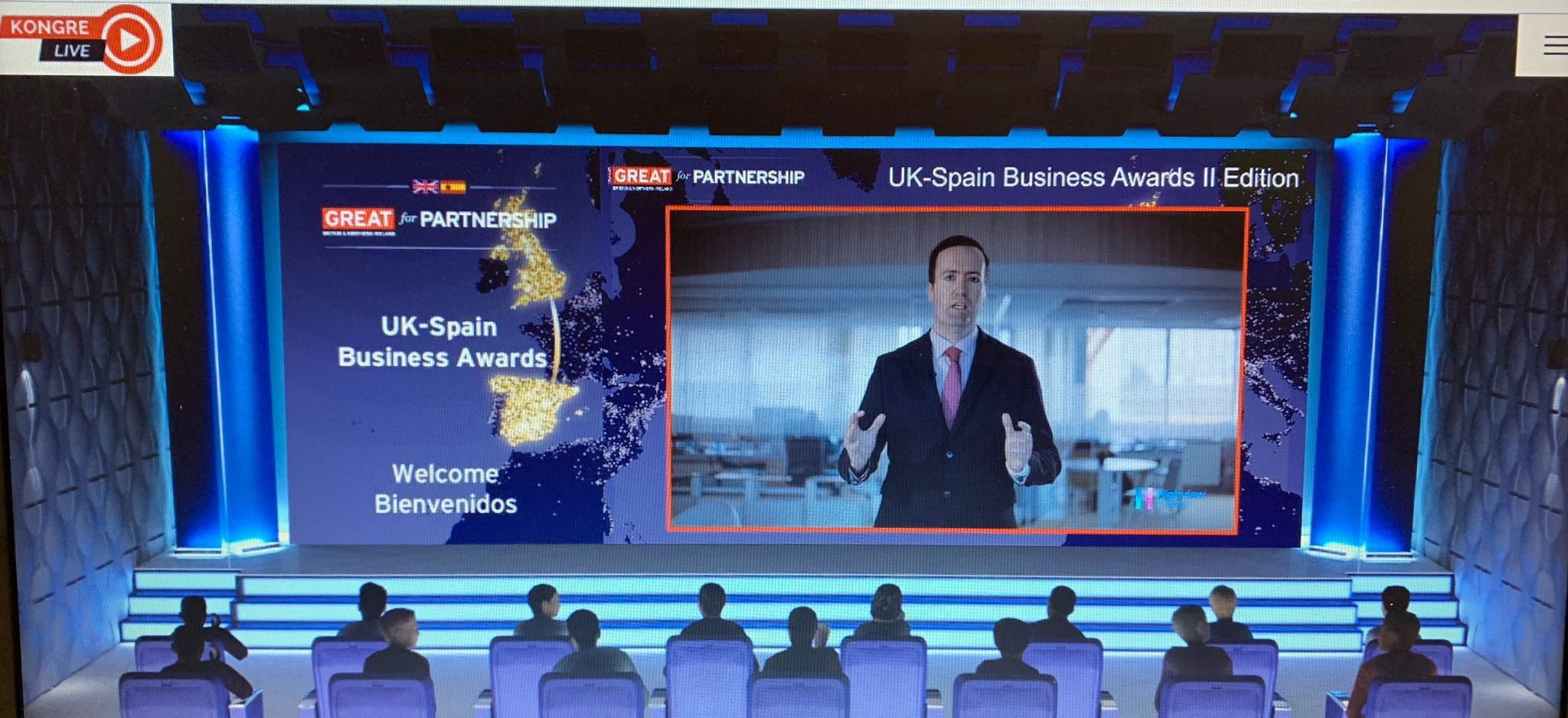 Highview Power, a global leader in long duration energy storage solutions, is pleased to announce that it has won the Driving Innovation Award at this year's UK-Spain Business Awards, hosted by the UK Department of International Trade. These awards celebrate the trading relationship between Britain and Spain and recognize the companies who help strengthen this bond.
"We are honored to be recognized for our efforts. This recognition symbolizes the importance of building strong relationships across borders. It is also a testament to the need for more innovative technologies, like our CRYOBattery™, to address climate change and contribute to a world powered by 100% clean energy. Making the world a cleaner, healthier place cannot be done by one country or one company alone. It takes all of us," said Javier Cavada, CEO and President at Highview Power.
The Secretary of State for Investment of the British Ministry of International Trade (DIT) and the Ministry of Energy and Industry, Gerry Grimstone, said, "'The UK-Spain Business Awards' highlight the extensive business relationship between the two countries as we celebrate our collaboration and partnership, inspiring and shaping international action and supporting our national priorities. "
Highview Power's proprietary cryogenic energy storage technology utilizes air liquefaction, in which ambient air is cooled and turned to liquid at -196 °C (-320 ˚F). The liquid air is stored at low pressure and later heated and expanded to drive a turbine and generate power. It is the only long duration energy storage solution available today that is locatable and can offer multiple gigawatt-hours (weeks) of storage. The CRYOBattery™ has a small footprint and is scalable with no size limitations or geographic constraints, allowing for the deployment of massive amounts of renewables. Highview Power's cryogenic energy storage plants offer valuable capabilities including voltage control, grid balancing and synchronous inertia, that give grid operators the flexibility to manage power and energy services independently.
Highview Power has been recently recognized for its CRYOBattery™ technology by the Sunday Times as a Top 10 Greentech company to Watch, and by Fast Company for its World Changing Idea. In addition, the company was the winner of the Ashden award for energy innovation, BusinessGreen Magazine's Technology of the Year, and the Regen Green Energy Award for clean energy innovation.