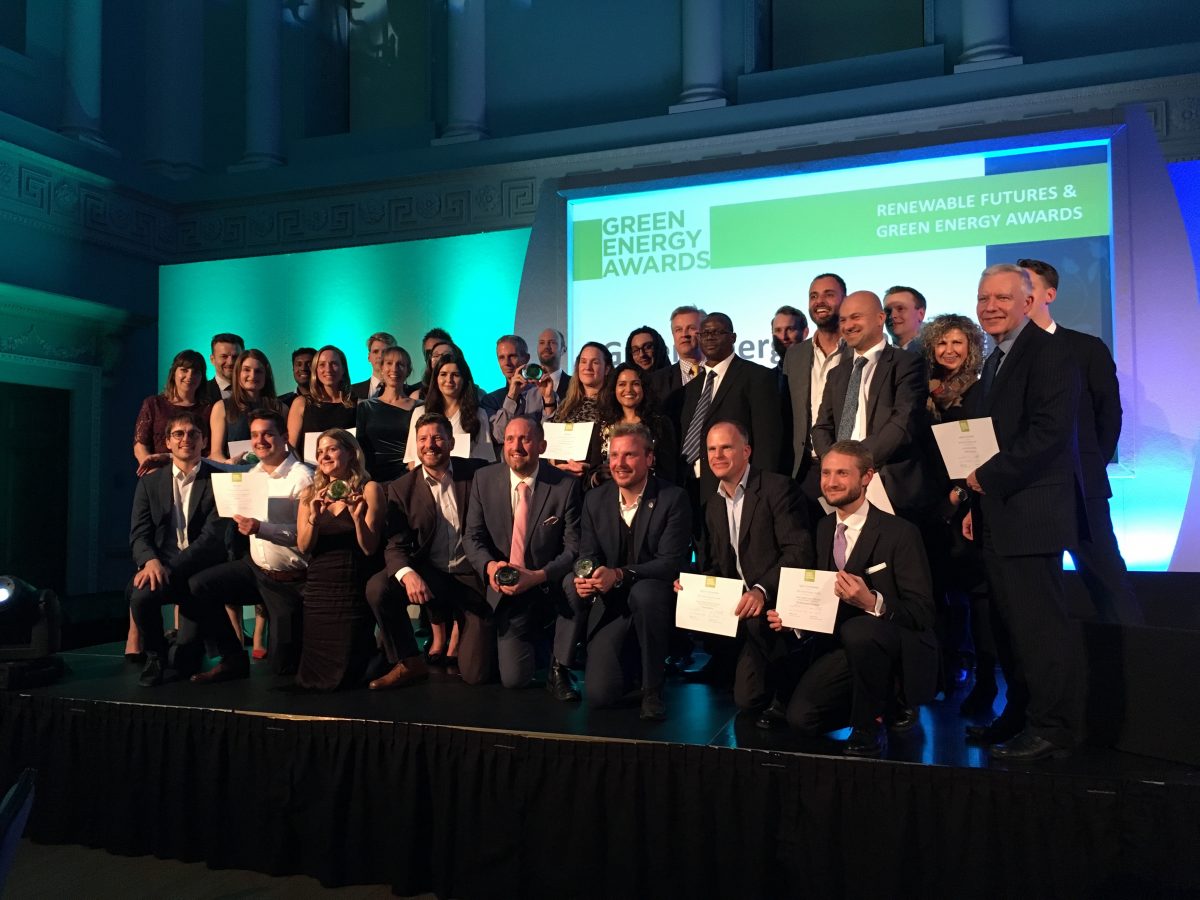 Highview Power, the global leader in long-duration energy storage solutions, announced today that its Pilsworth plant featuring its proprietary liquid air energy storage (LAES) technology won the Regen Green Energy Award in the Clean Energy Innovation category.
"We are thrilled to have won a Regen Green Energy Award and would like to offer our congratulations to our fellow finalists and to the judges that selected us for this honour," said Javier Cavada, President and CEO of Highview Power. "It is now time for liquid air energy storage and we are ready to increase the momentum towards a world that is 100 percent powered by clean energy. Our Viridor Pilsworth project is actively proving how effective LAES systems can be at balancing the grid and providing revenue streams for utilities, particularly when integrated with renewables."
Regen is a not-for-profit centre of energy expertise and market insight whose mission is to transform the world's energy systems for a low carbon future. The Green Energy Awards are given annually to top businesses, public sector organisations, community groups, and individuals from across the UK that are spearheading the transition to a more decentralised, decarbonised, and democratic energy system. Highview Power's LAES technology was chosen over four other category finalists amongst a record number of entries for the award.
"We received a record number of entries across all categories and the awards evening was a celebration of the exciting projects and great companies, communities, and individuals driving the smart and sustainable energy revolution across the UK. Congratulations to all of the winners," said Merlin Hyman, Chief Executive of Regen. Navigant Research sees the growing need for long duration energy storage, which it defines as four hours and longer. Senior Research Analyst Alex Eller commented, "long duration energy storage is expected to be increasingly necessary for an electricity system to transition from a primary reliance on conventional fossil fuel generation to a grid dominated by variable renewable generation such as solar and wind. Many forms of energy storage will be required to meet the needs of a renewable energy-based grid. Technologies such as Highview Power's liquid air energy storage can play an important role in this transition by providing large-scale and long duration storage that can be tailored to meet the needs of utilities and grid operators."
LAES technology makes use of a freely available resource – air – which is stored as a liquid and then converted back to a gas in a process that involves a 700-fold expansion in volume and produces zero emissions. This expansion releases stored energy, which drives a turbine to generate electricity. In addition to providing energy storage, the LAES plant converts waste heat to power using heat from the on-site landfill gas engines. A unique advantage of LAES technology is that plants can be located at the point of demand. No exotic metals or harmful chemicals are involved. The plant comprises mostly steel which has a lifespan of between 30 to 40 years, in comparison with just 10 years for batteries. At the end of life, an LAES plant can be decommissioned and the steel recycled.