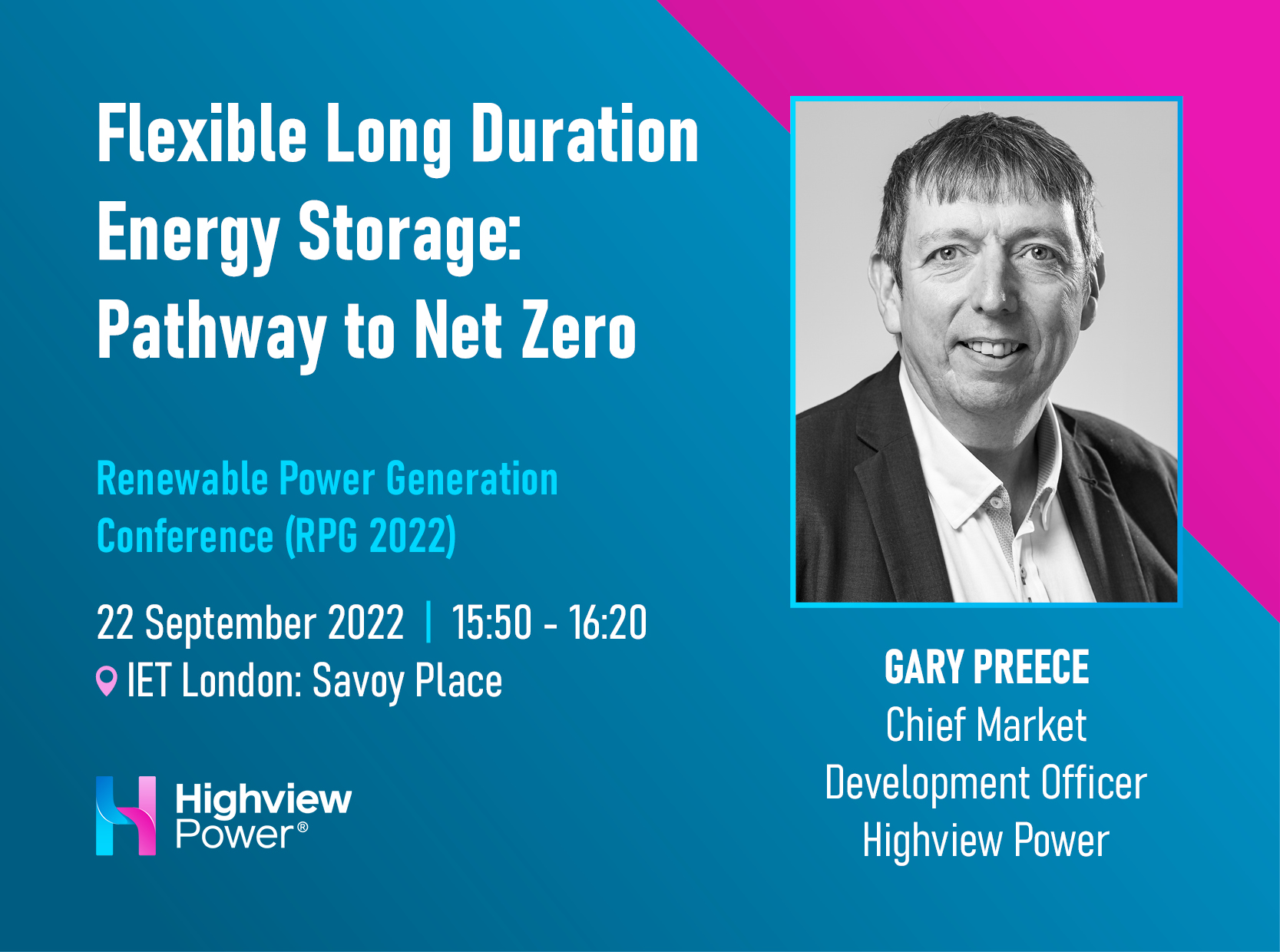 Gary Preece, Chief Market Development Officer at Highview Power, will present at Thursday's Renewable Power Generation Conference (RPG 2022) at IET London: Savoy Place.
His presentation, "Flexible Long Duration Energy Storage: Pathway to Net Zero" will highlight the critical role that long-duration energy storage technologies like Highview Power's Liquid Air Energy Storage play in the stabilisation of the power grid, especially as more renewable power sources such as wind and solar come online.
If you're attending the Renewable Power Generation Conference, don't miss Gary Preece's presentation on Thursday, 22 September, from 15:50 – 16:20.
For additional information on RPG 2022, including how to register, click here: https://rpg.theiet.org/